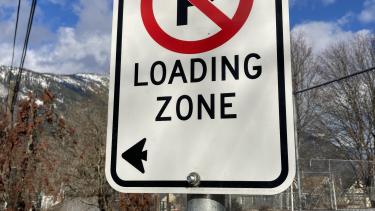 Parking and the Loading Zone on Stanley Street
February 13, 2023
As you know, the area around the school is a busy one. We know parking is an issue at the school and appreciate your cooperation in keeping everyone safe.
There is a pick-up and drop-off area along Stanley Street (by the lower side of the school grounds - indicated by the "No Parking Loading Zone" signs). Please note you cannot park and leave your vehicles in this zone but may stop to drop your child off or pick them up. We have a special arrangement with the City of Nelson for this pick-up area. Normally, a valid commercial vehicle license decal would be required but the arrangement means it is not required in this zone. Please respect this and do not park your vehicle here. Vehicles parked in this zone with no driver may be ticketed or towed.
If you need to park your vehicle, please utilize the on-street parking in the areas around the school and do not park in any bus zones or in the school parking lot. When walking across the street to the school, please use the marked crosswalks.
We continue to have situations of particular concern where there are cars in the bus zone out the front of the school and the buses are unable to pull in to drop off students. This not only backs up traffic, but kids end up walking between the waiting buses to get to the school. This presents an extremely dangerous situation. Unfortunately, these are not isolated incidents, and there are often situations that are very concerning for student safety. Parking in this area is prohibited.